For the past 30 years, the Warehouse theatre has been the home of Namibian arts. From dance to poetry to music and in the same light, it also gave birth many of the best in the game today.
Over the past few years, the Warehouse Theatre has been experiencing financial setbacks like most of the local hang out spots in the city which unfortunately for some lead to closure. The operation costs are one of the reasons why things are not rosy and due to this, some of the staff has been let go of. Soon, if things don't change, the venue will have to switch off its lights for good.
The managers of Warehouse are however not going down without a fight. In a status post on Facebook, Warehouse announced that they will try by all means to keep the business running although it is becoming hard to do so by the day.
One of their many campaigns to help keep the establishment afloat, Warehouse Theatre will be hosting a festival full of fun, life, colour and art for everyone. The festival will take place on 26 and 27 April with the entrance fee of N$ 100 per person. Artists, comedians, and poets including Big Ben,
Lioness
, Slick The Dick, and Ras Sheehama will be attending and taking part in activities like an open mic, live band performing, comedy and workshops that will happen over the two days.
So far a Go Fund Me account has been set up to help ease the financial situation they are in. A whopping EUR 1000 has been reached out of their EUR 300 000 goal. After you donate, send a headshot to
[email protected]
to be added to the mosaic Photo Wall of Fame. Should you donate more than EUR 500, then your name will be engraved on a Namibian marble plaque, which will be put up on their Wall of Fame.
They have also started a campaign that requires members of the public to create videos stating why they love the Warehouse Theatre including their favourite memories made at the establishment with the #KeepWHTWindhoekOpen.
So far, artists including Elemotho and Miss H have shared their Warehouse Theatre stories available on YouTube.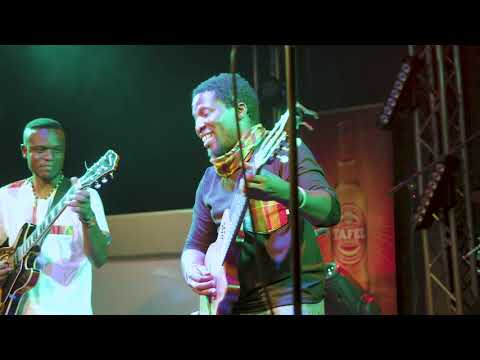 More:
Gondwana Gweri Socks Out Soon
Main image credit: Warehouse Theatre/Facebook