And yeah, she has some serious fans.... with more than a million followers on
Instagram
,
Facebook
and
Twitter
combined, Lady Zamar's loyal fanbase is seriously supportive of Lady Zamar and her music.
And Lady Zamar is seriously supportive - and appreciative of her father....


"My dad absolutely loved singing and being our vocal coach and tutor. My mum loved family worship and whenever she had those, she would have us singing hymn notes and my dad was very particular about how you would sing. He would always put us in musicals, always insisted that we watch musical shows, I remember watching the Phantom of the Opera, it was a three-hour show and I was moved beyond," she told
ZAlebs
in an interview.
Lady Zamar's stage name has serious meaning.
Yamikani Janet Bonda (her real name) picked her stage name because of its deep meaning. In Hebrew, Zamar means to "praise, sing or worship" God through music. Her real name, Yamikani, also means "praise" in Chewa.
We don't know her age and we like to think we are experts. Sigh.
She threw herself a huge
birthday party in June
2019, but there were no balloons or candles with her age. She used the hashtag, "Zamar Birthday" when posting pictures of the day on social media. She could be 29. She could be 34. Who knows exactly? And if you do, hit is up on Twitter.
Lady Zamar: Is she married?
While many of her fans think she is engaged or married, Lady Zamar does not have a husband.
Meet The Parents.
Her father is from Zambia and her mother is a South African.

Her parents could not understand each other when they first started dating and used English as their main form of communication. Because of her diverse upbringing, Lady Zamar does not sound like the average girl from Tembisa and has been accused of trying to be American. The singer has brushed off the criticism in the past, describing her heritage as a "curry pot" - a mix of more than one culture.
Lady Zamar's favorite song? Well "Sharpshooter" is one of them.
'Sharpshooter' is one of my favourite songs! This is another reference to Greek mythology. Imagine Cupid was not cute and innocent. What if he was an actual sniper, going around demolishing people with their arrows of love. The person in the song is saying "Yeah I get that I'm supposed to be in love with this person because Cupid said so but Cupid is a mercenary and I ain't about that life," she said.
Let the videos begin.


Adore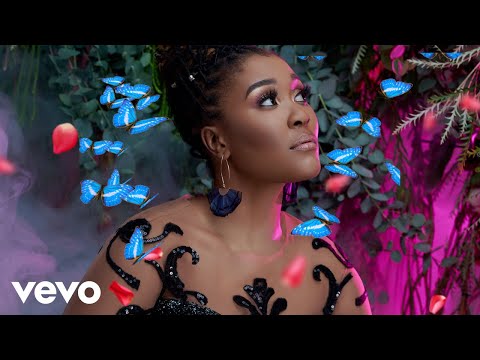 Charlotte