There are songs that from the moment you hear it you can already conclude that it is a great song and one that you will have on repeat for the longest of time. It is great for a long drive into the sunset, on a Saturday, when you are cleaning the house and even for the afternoon chill session.
It's a type of song that when you hear it, it is as if you are heading to a place so close yet so far away and at the same time, it kind of hits you hard like an explosion of goosebumps and uncontrollable smiles as waves of happy memories come back. That is Tupunde by Kalux in a nutshell.
The NAMAs male artist of the year Kalux has been kind of off the radar lately. It turns out he has it all planned out as he was busy cooking up a storm which has been served many local languages. Kalux the superstar, on his latest track Tupunde went a totally different route from his usual delivery style as he sings in Rukwangali and Herero.
The star says that when he received the beat from South African DJ and producer Trademark, he realized that he had to get creative with it in order to deliver a great song.
Read Next:
Young T Working Silently And Deadly
"I speak six languages which are Rukwangali, Otjiherero, Damara Oshiwambo, English and Afrikaans. I wanted the song to be different as the beat was also different from my usual style. I thought Rukwangali will best suit the beat and it turns out I was not wrong. It has been getting traction especially from my Kavango fans and I am glad I did them justice," he said.
Kalux says he has been busy working on a few projects including two concerts that will take place later this year. The singer also said that he will not be dropping an album this year and will only be releasing singles.
Earlier this year, the singer released a single featuring Nigerian producer Cheeky Chezzy who also happens to be D' Banj's personal producer. The song titled Slow Down was birthed through a DM on Instagram and the rest is history. Kalux seems to have kept his word for reaching out to Africa as these are two international collaborations he has bagged in the first half of the year already.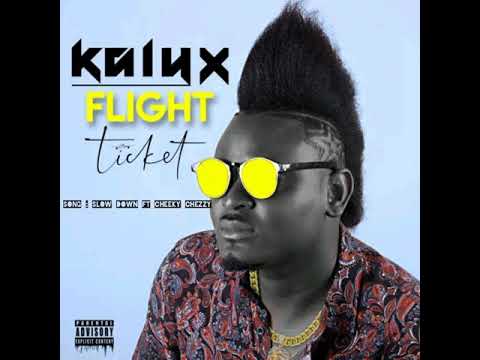 Read Next:
Metaphor Exhibition By Mvula
Main image credit: Kalux