Oshimenu oVikta Juice and he is here to stay! One of the hottest artists in the game right now has just released his debut album and it is lit!
Vikta Juice Boy has been in the game since 2016 and today he says he is relieved that his project is finally out there. The 18 track album titled Bless Up have sick features with boy old and new artists in the game including Neslow,
Exit
,
ML
, K Kandjafa and King Elegant which shows Vikta Juice Boy's ability to cover the industry.
"It feels so good to have it out there. I thank God that I finally made it out there. It took forever, in fact, my whole life to make this album. It wasn't so hard because things started to get easy as the journey went on," he said.
You will definitely be getting your money's worth if you purchase the album because it caters for every mood, event and day. This guy really has got the Juice as his name implies! Vikta's songs from the album include Ghost Rider, Atweende, Voetsek, Lights Up and These Beats which feature ML and has been making rounds in the airwaves lately. It is a lot of work but Vikta says it is all worth it.
"My money, time and effort was really worth it and I am proud of my work," he said.
Vikta Juiceboy, who is a vocalist, dancer, creator, and lyricist, hails from the northern part of the country but he is currently based in the capital city Windhoek where he is busy making music and pursuing his studies at the Namibia University of Science and technology. The Bless Up album is currently available online and one can still purchase the hard copy. The
Meriam Kaxuxwena
singer says it's a win-win situation for him because he is catering for all his fans especially those who are not around to get the hard copy. This in a way also combats the evil creep in the music industry known as piracy.
"Yes, I dropped the whole album online. It is all part of my marketing strategy and I am glad I took that route and made the decision. Me putting it out there personally allows my fans a chance to stream it if they can't get the hard copy," he said.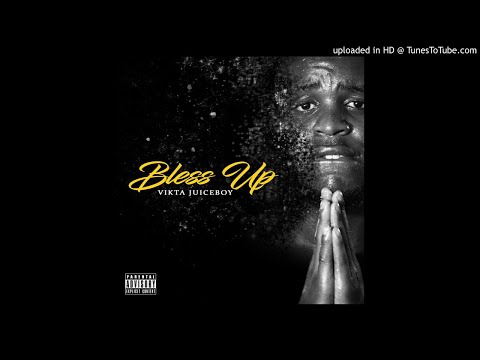 Vikta indeed put out a great album and it is safe to safe he is destined for great things, after all, his name implies that he has the juice which he does!
Main Image Credit: Instagram