Torn between her shy personality and her passion for music,
Top Cheri
fought herself to the top of Namibian Rap and established herself as one of the best females to venture into the field.
Cheri, whose real name is Monica Pineas, is a true reflection of self-determination and perseverance.
Top Cheri Age
She was born in Wavis Bay in 1990 and is 31-years-old.
Top Cheri Education

Monica continued her education at the College of The Arts in Windhoek, where she studied TV Production. She dropped out of college during her second year after the death of her sister.
Top Cheri Career

She began her career as a journalist for a local newspaper when she was just starting out. However, it appears that music was always her calling, and despite her shyness, she couldn't resist it.
Cheri used to be a backup singer for King Tee Dee, who she credits with inspiring her to pursue a career in music.
She recalls how she used to perform to some of his songs.
"By that time I was known as Monica Morocky… but singing was not something I thought I would take on because I was very shy. "I also ended up hanging around a lot with Dion from PDK"
, she said.
'Fertile,' her debut album, means bringing something new from within her, according to her.
She released the song 'Calling Heaven' in 2019 as well as the video for her hit 'Johny.'
Top Cheri also debuted the video for her smash hit song Thank You, which she dedicated to her mother. The song was dedicated to her family, who have always supported her goals, as well as her die-hard followers and friends.
She had the privilege of working on a track with
Sunny Boy
, which became an instant hit. '
Feeling You
' was the title of the song, and it was an instant hit with the fans.
Her long-awaited music video for her blockbuster song
Omapendafule
was eventually released in 2020. Manxebe was the star of the show, and they both delivered. The video was shot in a variety of locales, and the crew worked hard to ensure that it captured the audience's attention.
Aside from music, she is also an actor who played Nangula in the local film Captain Kalola.
She has also written two books, the first of which is titled "Relationship" and the second of which is titled "Love, Sex, and Flight Tickets," both of which are about current Namibian life.
Top Cheri Awards & Nominations


Since her debut in the music industry,
Top Cheri
has established herself as one of Namibia's top female rappers.
The following is a list of her awards nominations:
2019 - Artist of the Year at the Namibia Annual Music Awards (NAMAs) (Nominated)


2019 - Best Female Artist of the Year at the Namibia Annual Music Awards (NAMAs) (Nominated)


2019 - Best Newcomer at the Namibia Annual Music Awards (NAMAs) (Nominated)


2019 - Album of the Year at the Namibia Annual Music Awards (NAMAs) (Nominated)


2019 - Best Soukous/Kwasa at the Namibia Annual Music Awards (NAMAs) (Nominated)


2019 - Best Collaboration at the Namibia Annual Music Awards (NAMAs) (Nominated)


2019 - Best Afro Pop at the Namibia Annual Music Awards (NAMAs) (Nominated)
Top Cheri Controversy
Top Cheri
questioned why many female role models, musicians, and personalities were silent during the #shutitalldown protest in Windhoek. The demonstrations were held in protest of Namibia's harsh and senseless slaughter of women.
The Omapendafule hitmaker was curious as to why female role models in Namibia remained silent and did not advocate for or protest against the murder, killing, and raping of women.
Top Cheri claims she approached several of the women in the entertainment sector about joining the protests, but they declined because they were too busy and didn't want to be in the spotlight.


''I tried to call my favs and I was told that "We do our part behind the scenes cos we don't do everything for the spotlight." she tweeted.


She believed that more women should be involved in the process since their voices and influence may have helped the protesters reach Namibia's policymakers.


She mocked allegations that the country is devoid of celebrities. Many people have always questioned the fame status of many entertainers in the country, often spewing venom on them and stating that they are "broke."


She, on the other hand, did not consider the claims this time and simply laughed them off. She said this in a tweet. "Iyaaaa omwati Namibia does not have celebrities."
Top Cheri Philanthropy

In 2020, the rapper did an excellent job donating Sanitary Pads/Products to impoverished schoolgirls in Namibia, a circumstance that results in one out of every ten girls dropping out or missing lessons.


She announced on Twitter that she will provide sanitary products to all 14 regions of Namibia.


''I'm traveling to all the Regions in Namibia delivering Sanitary Pads to little girls who can't afford them. Let's keep the girl child in school!'' she shared on twitter.
Top Cheri Business

The performer said that she was about to introduce her own lipstick, following the premiere of her long-awaited music video for her smash song Omapendafule.


She debuted her items on her Instagram account, and fans can't wait for them to hit the shelves.
Top Cheri Brand Endorsements

Top Cheri is a winner in life, and she's landed an ad with Namibmills' Top Score brand.


The beautiful ad took viewers on a quick tour of how Namibians enjoy Top Score, including at family gatherings, parties, and a delicious Namibian barbecue.


She has carved herself an amazing career in the music industry, and she is still lauded for her achievements.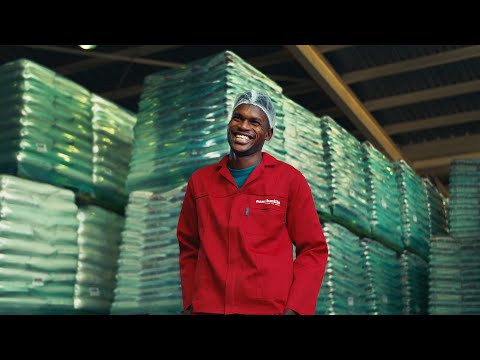 Main image credit: NAlebrity.com