The ever beautiful and elegant
Miss Namibia Universe 2021, Chelsi Shikongo
is once again proving to her fans and to the whole country at large how well deserving she is of the crown. This past month has seen this queen represent the Namibian flag and culture in more ways than one and we couldn't be more proud of her.
Just recently,
Chelsi had the honour
of featuring in a music video by LeatherMein on his latest single dubbed
Danisa
. Taking to her Instagram, Chelsi shares the video and she also goes ahead to express her support and contribution to the Namibian creative industry. Not only is she looking stunning, but her presence in the video without a doubt gives it a touch of true African beauty. Check out the video down below.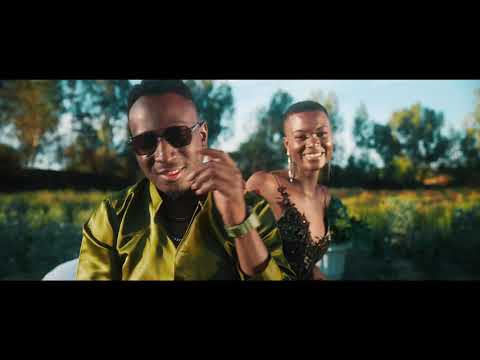 More to that point, this past week has also seen Chelsi visit a number of schools in Namibia, an activity she describes as being one of her favourite parts of her job as the reigning Miss Namibia 2021. In an Instagram post, Chelsi is seen interacting with children with autism and other special needs. Not only that she also spent her time empowering the girl child by sharing her story on how
her journey to the crown
has been so far.
Chelsi has demonstrated her stance on inclusive education not only for children with special needs but for both genders as well. Fans have gone ahead to flood her comment section with
praises of her philanthropic nature
as well as her kind heart as Miss Namibia Universe. Well done indeed!
This week has seen the onset of the MTC fashion week in Windhoek where fashion designers and models among other enthusiasts in the industry come together to celebrate local and international brands. Among those who have been gracing
the event is Chelsi
who has been actively participating as a facilitator and judge at the fashion event. You have got to agree that this queen is doing a great job so far.
We can not fail to recognize another boss
move by Chelsi
who this past week participated in the UN's 76th-anniversary celebrations with UN Namibia. During the celebrations, she spoke on climate change issues as well as environmental conservation.
Additionally, with the Namibia Pride Week just a stone throw away,
Chelsi Shikongo is set to represent
Namibian voices in an Instagram live session on the 4th of November. The conversation will encompass issues of love, humanity, inclusivity as well as civil rights for an equal Namibia.
It really does go without saying that
Chelsi is doing a great job
as far as her role as Miss Namibia is concerned and we couldn't be more proud of her.
Despite the challenges
she has encountered, it is clear that this will not be the last time we will be seeing her on our timelines. She is inspiring many around the country with her outgoing personality and her heartwarming if not powerful leadership. What more could we possibly ask for. Keep winning Queen!