Media personality
Maria Nepembe
, is back with a bang on her Youtube and she is giving her fans the content they signed up for. The Youtuber has been entertaining her legions of fans with her YouTube videos for a long time now and her latest video has everyone talking.
Read More:
Maria Nepembe Becomes LSK Auto Repair Ambassador
Maria and her friend Shaiyah sat together and decided to play a smash or pass name game. The game was very interesting and left her fans rolling on the floor with laughs. The media personality warned her subscribers that they are not sexualizing anyone but they are playing a game to entertain their fans.
When asked if she would smash or pass
Skrypt
, she said she would not smash him because he is like a brother to her. The list included females and the likes of
Dillish Mathews.
Asked about whether she would smash or pass her friend Maria responded.
"I think if I were to be a man or a homosexual, Dillish is definitely my kind of spec if I were into girls, she is clean and juicy but because if the fact that I've known her for many years and she is my friend that doesn't allow me to be attracted to her, I would definitely pass," she said.
When asked about King Gucci she said would never smash himh. When she was asked if she would smash her alleged bae
KP Illest
, he responded " I think KP would probably be the only person I would smash in real life on this list, he's hot, he has a very good heart, he would make a great husband and father and he is the kind of dudes I'm into," she said.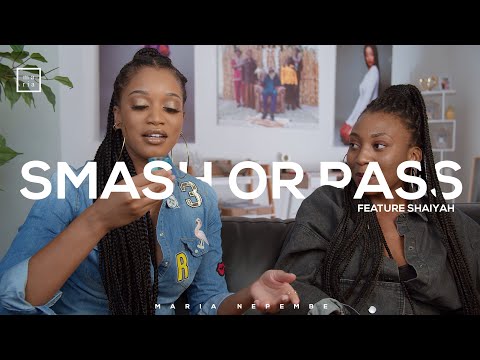 KP Illest has
seen a lot of success
in his music career and has been the talk of the town ever since his music video 'Jealosy' with Maria Nepembe. The two have been seen together a lot,
rumors of the two of them dating
coming up every now and then.
She even recently
stood up for him against Top Cheri
and posted on her Instagram for his birthday. She posted a picture of the two of them together with the caption 'HAPPY BIRTHDAY BEST FRIEND!!! For being the best to ever do it, I celebrate you today and every other day. Thank you for all you do and all that you are. We are blessed to have you. I LOVE YOU KAPAKA.'
Speaking to
Confidente
recently KP Illest said they not dating but they are friends,
"She is my best friend. We are really just good friends. I don't know too much about any rumour, I haven't even heard anything yet, this is news to me."
he said.
Image Cred: Instagram