Maria Nepembe
aka Dirty Kandeshi is a woman of many talents.
If she is not bracing television screens, she is presenting on radio, producing or modelling. She is also a fitness expert and is considered a role model by many youngsters.
The star rose to fame after featuring in PDK's
Dirty Kandeshi
music video in 2012. After that, she went on to become a contestant on Big Brother Africa Season 8 in 2013 and won the hearts of many Namibians.
She is also one of Namibia's most influential people in the fashion and entertainment industry and became the first model to host the NAMAs Awards.
Here's a look at how Maria has made it this big in the industry.
Maria Abortion Petition
TV actress and producer Maria Nepembe
, signed the petition to call on the Minister of Health and Social Services Dr.Kalumbi Shangula, to legalize abortion in the country.
The petition was started by Banshee Beauty Boois, to express a collective plea to legalize abortion in Namibia.
Maria
also took to Twitter to call on others to also sign the petition, which has earned over 3000 signatures.
Taking to Twitter she tweeted the caption
"Honorable Dr​.​Kalumbi Shangula Minister of Health and Social Services: Legalize Abortion in Namibia."
Maria Nepembe Boyfriend

For some time it was not clear who Maria's boyfriend was, as she prefered to keep her love life private. However, rumour had it that she was dating actor Michael Bonny Bassey. The two of them claimed to be best friends.


However, the television actress and producer
Maria Nepembe
, has finally delivered the content her fans have always wanted. The drop-dead gorgeous actress revealed that she is boo'd up. See video below as she answers more of her fans' questions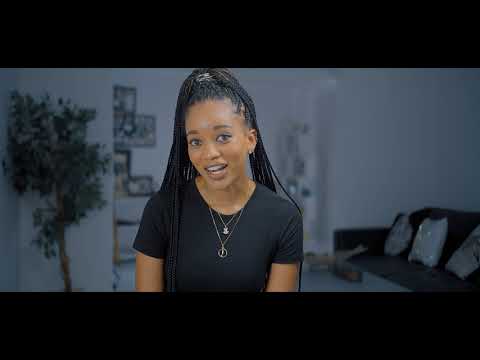 Maria's
relationship status has always been a hot topic on everyone's lips, but she said she is not comfortable to reveal who her bae is.
Maria Nepembe #AMVCAwards
We love to see our faves step out in all their bedazzlement for the prestigious events and Maria Nepembe never disappoints.
At the recent
Africa Magic Viewers Choice Awards (AMVCA2020) donned her all-black gown, which
complimented her body
and tweeps could not stop heaping praises on her look.
Maria
does not shy from embracing her body. She always makes sure that we are all swooning with her breathtaking body and sizzling snaps.
She later on slipped into a white sexy number that definitely complimented the event - the after party. This left fans with tongues wagging.
Maria Nepembe Age
Maria was born on October 4 in 1988. She is 31-years-old. The star hails from Ondangwa in northern Namibia.


Maria Nepembe Education
Maria Nepembe Children

Maria has one child. Her child's name is Ayihe. Maria likes to hang out with her daughter and the two of them enjoy taking pics.


Maria Nepembe Modelling

Maria is one of the most popular models in Namibia and other African countries.

She has taken part in beauty contests in different parts of Africa.

Maria was crowned the 1st runner-up at the Miss University Africa 2011 and she also made it into the top five finalists of the Miss Namibia 2012.



She has walked for some of the biggest fashion designers - Chakkira Claasen, Mc Bright Kavari, Kishwa, Amakeya, Modella, Nikola Conradie and South Africa's celebrity fashion designer David Tlale.
Maria Nepembe Producing and Directing
In 2019, Maria added to her many titles film producer and
director
. She announced on her social media pages that she is officially a film director and producer and shared a photo of herself holding a camera behind the scenes.
Maria has directed
Hang Over
by Top Cheri and Dillish's
Lights
music video.
Our very own Namibian actress
Maria Nepembe
, showed us her comic side in a
video
depicting how people react when their neighbours are arguing.
Well, we all have that when we are eaves dropping and want to know what exactly is going on. Maria's video left us in stitches.
Also read - Maria Nepembe Goes Into Acting?
Movies
She might have not won any awards yet, but Maria is an incredible
actress
. She was trained in theatre acting while studying at the University of Namibia.
The star has had several acting roles. She was featured in an American film directed by Ana Thenine.
She played Olivia in a movie called
Why should I get married
.

Maria featured in the film Fish out of water which aired on NBCNamibia in 2017.


Maria Nepembe Television
Body with Maria Nepembe
is Maria's reality show that features 13 contestants who go through fitness training and battle it out while shedding excess weight. The one who loses the most weight wins.
Maria Nepembe Clothing brand

It is not surprising that Mariah, who is considered a style icon both in Namibia and across Africa has her own clothing brand. She launched her fashion line RIA in April 2015 and sells both custom made and ready to wear clothing.

The clothes are sold at Maki boutique in Maerua Mall, Windhoek. Most of the items are made using fabric from Amsterdam, Milan, Paris and Dubai. Her collection also includes bridal wear.



Sexual Assault

Maria might be a star, but that doesn't mean she has not experienced pain and heartache in life.

In 2019, she revealed that she is a victim of abuse. Maria was molested twice by people she knew. The first incident occurred when she was merely five years old. The TV presenter said the traumatic event happened in an open field, where her molester, who happened to be her cousin, threatened to kill her unless she allowed him to touch her.

The second incident happened when she was 17. Sadly, it was a family friend who tried to take advantage of her. Fortunately, Maria managed to fight him off and prevent him from raping her. She shared the traumatic experience in an Instagram post.




Because of the pain she suffered as a victim of abuse, Maria and her friend Dillish Matthews came up with an initiative called Opening the dialogue. It is aimed at empowering women who are victims of abuse - for them to share their experiences and find healing.


Maria Nepembe Ambassador
Maria is an ambassador for the Kiyola Media Group.

She is also an ambassador for the High Definition Hair, a Boutique owned by Hellen Ngenokesho and Maria's friend Dillish Mathews.

Another hair brand she is associated with is Twincare Professional Outlets -Distributors of professional & retail hair, skin and nail care products and accessories.


Maria Nepembe Charities


The Nepembe Foundation is a charity organisation that was started by Maria to help feed the less fortunate, especially young children. She is also involved in other charity projects. In 2014, she celebrated her birthday by hosting a charity show at the Zoo Park.
Maria Nepembe Car

She drives a car fit for a woman of her calibre. The superstar has a Black Jeep Wrangler.




Main image credit: NAlebrity.com