Lady May Africa is a household name in Namibia. She is famous for her funky outfits and distinctive vocals.


She has not only made a name for herself in her home country but has also performed all over Africa and even across the globe.


Here is what you need to know about this crazy singer we all love….


Lady May New Video
Lady May
dropped visuals for her hit song
Lamb Of God
featuring D-Naff. The video has been receiving glowing reviews from her fans who love it. The music video was released on Good Friday and she hypes praises on Jesus for being the saver.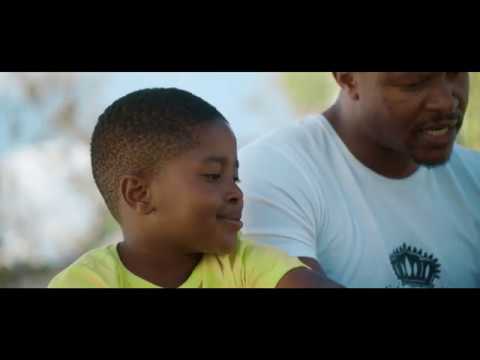 Many complimented her visuals and hailed her for releasing the music video in a time when the country was going through many ups and downs. Lady May is undoubtedly one of the country's greatest musicians. She knows how to entertain the masses and bring in some positivity and as always, homegirl doesn't disappoint.
Lady May Age
The star was born on 20 December in 1986. She is 33 years old.


Lady May Real Name
Lady May's real name is Martha Namundjebo.


She goes by the stage names – Lady May, Lady May Africa and Crazy Lady May.


"Crazy Lady May is just a name the fans gave me because they say I am crazy on stage, so I just had to accept the name. But, I'm Lady May, but I'd love to trademark Lady May Africa. In the future, that's the full name I'd want people to call me – Lady May Africa, because I am African" she told Vlogger This Entertainment Namibia.
Lady May Family
Lady May Africa got exposure after being a contestant on Big Brother Africa 7.


Although she grew up in Namibia, she is originally from Angola. Her parents moved to Namibia in 1994. They lived in Ovamboland before moving to Windhoek city.


Lady May was raised by her grandmother and aunt, whom she says taught her a lot of traditional and cultural values. Her parents died when she was still very young.


Lady May Boyfriend
Over the years, Lady May has managed to keep her love life a private affair. She says people must learn to not make it a habit of advertising their private life too much.

But she has revealed that she would someday love to walk down the aisle and have a white wedding.

We can't wait for that day, too!


Lady May Music
Lady May loved music from a young age. She says she was exposed to traditional music in her childhood.


At age seven she says she was already leading a musical group in her home village. The group used to perform traditional songs and do traditional dances.


Though she loved traditional music, she says moving to the city exposed her to contemporary pop, which she fell in love with. She says after moving to Windhoek, she started listening to big artists like Celine Dion, Mariah Carey, and Brenda Fassie which she says shaped her music.
Lady May says her music is a mixture of her traditional sound with a modern twist.


" I don't really have a specific name for my music. I can't say I do RnB or I do Afro Pop," she told Miss Naa of Y FM in Ghana.


" I am very fearless when it comes to sound. I like trying out different sounds as long as it makes you move," she explained.


Lady May's big break came in the early 2000s.


She rose to fame in 2004 with her hit single Kamaali. This is the song that won her first award - the Sanlam-NBC Music Award.


Lady May Albums
The award-winning musician has six albums.


In 2005, she released Kamaali.


After entering the music world with a bang, she released her second album Come And Get Me in 2006. The album had 12 songs.


In 2009 she released Pink Chocolate followed by another album in 2010 called Tiger Ambitions.


In 2011 she released I AM: African Goddes under South African record label Big Ear Records.


Two years later, she released Crazy Desires under her own record label, Crazy Lady May Records. The album has hit tracks such as give me the beat, crazy desires, Friday night and We do it this way.
Crazy Lady May Record Label
The musician owns her own record label called – Crazy Lady May record label (CLM).


"I'm currently signed to Crazy Lady May record label. It is an independent record label. Obviously, I'm looking forward to working with other bigger record labels in Africa and beyond," she told This Entertainment Namibia.


The award-winning singer says she would love to sign more artists under her label in the near future.


"I'm not really looking into signing artists right now. I still have to build the strength of the name and then once everything is in place, I'd love to sign upcoming artists and just help them reach their dreams and make their dreams a reality. It's all about giving back," she added.
Lady May Awards
The Tiger Ambition hitmaker has won awards. Her first album Kamaali saw her walking away with the Best Female Artist award at the 2004 Sanlam-NBC Music Awards.


She has also won two Channel O Music Awards for Best Dance Music Video. She won the Channel O awards in 2008 and 2009.


Apart from winning awards, Lady May has shared the stage with renowned musicians in Africa.


In 2012 she shared the stage with the likes of South African jazz legend Hugh Masekela and Ghana's top musicians at the African Legends Night concert.


Lady May Collaborations
Award-winning artist Gazza collaborated with Lady May on a song called Money.


The songstress was also featured by PDK and Bojo Mujo.


Lady May Cars
Lady May prefers getting around town in expensive cars and motorbikes. The songbird was involved in an accident while on her motorbike in 2015. She was hit by a delivery truck and was rushed to hospital after she suffered a lung injury.

She has since bought herself a luxurious car.





Her dream car is a Rolls Royce.


The young female artist is definitely looking at producing more great hits for her fans and there's no stopping her.


Main image credit: Instagram