The
power couple
topped the Twitter trends list this week, after Adebayor posted a snap of his new girlfriend on Instagram with the caption, "SEA, keep distracting us with the look."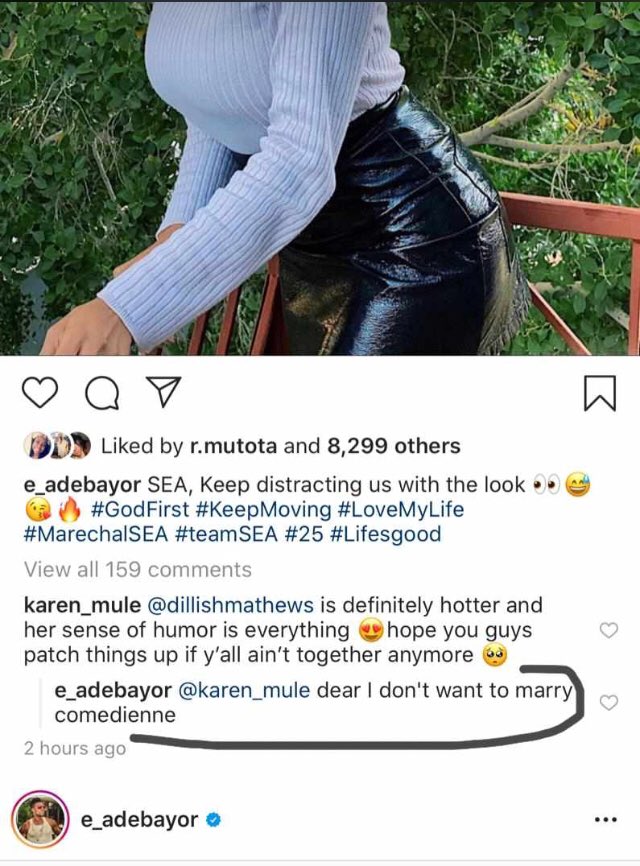 Dillish
's defense team dragged him on the social media streets, and sent a stern warning to him that, he must not come back again to Namibia to look for new love.
Responding to the support
Dillish
was at ease. Home-girl laughed and said she thinks she has the best followers in the world, who are fighting for her like crazy.
We hope one day she will spill the tea on what led to their split.
Image Credit: The Namibian