He took to Instagram to announce the good news. He said,
"Namibia 🇳🇦The Land Of The Brave
#StandUp
Your's Truly Is Coming to the PREMIERE and LAUNCH of MY DREAM WEDDING NAMIBIA 🇳🇦 on the 3rd September 2021
Courtesy Of:
@julia_bosslady_
@olive_ent_agency
#CumOnWitItSK
"

Namibians cannot wait for him to touch down and so are we. These were some of the reactions:
@keya700 said,
"Yaaasss, we are waiting for you
💃🏽💃🏽💃🏽💃🏽💃🏽❤️❤️❤️❤️
🇳🇦🇳🇦🇳🇦🇳🇦"

@____lady_k___ said, "Namibia is your second home 🇳🇦🇳🇦"


@sharon.mo_ said,
"You are truly back.. Danko❤️🔥"

@thee_reshoketswe said, "We got your back 🔥🔥👏"

@malaikashito said, "We are waiting for you King🙌🙌🙌🔥"

If you have not seen the trailer of "My Dream Wedding Namibia", watch the trailer below: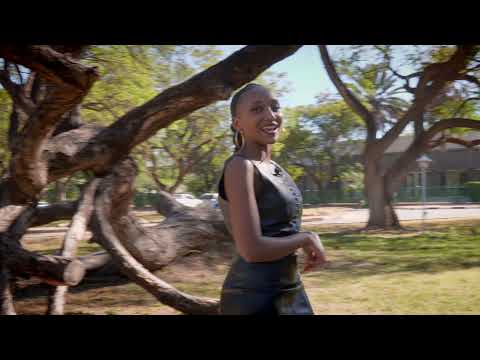 The show is coming to your screens in September and it is Namibia's tv wedding reality show. The show is produced by Olive Entertainment Agency and African Nexus Digital Media.
Eight months ago, SK proposed to his girlfriend. Mandy Hlongwane. The actor recently trended after a series of videos from an alleged sex party went viral on Twitter. SK was seen in those videos and he apologized to his fans.
Moving forward in life, SK posted a 37-minute-long video on his Instagram that began with SK talking about his work and thanking his fans for voting for him to be the best male actor at the
KZN Entertainment Awards
. A little while later he was joined by Mandy who was preoccupied with her cell phone until SK got down on his knee. Even though the actor didn't vocalize his proposal for us to hear, we saw Mandy's emotions escalated from zero to a hundred very quickly.
The actor also shared the amazing news by captioning the video claiming that their families are soon to be one. "KHOZA AND HLONGWANE ARE NOW SOON TO BE ONE" Khoza wrote. A teary Mandy couldn't contain her emotions and needed a moment off camera to take a breather from the emotions that took over her when SK asked her to be his wife.
SK
also prophesized his love for his dentist bae, claiming that he is beyond head over heels in love with Mandy and he couldn't be happier. Fans and followers including Khoza's acting colleagues filled his post with messages of good wishes and congratulated the pair for taking the next step in the relationship.
The Queen star
has admitted that he emotionally abused his fiancé. The award-winning actor released a statement on Instagram apologizing to his wife-to-be.
He said he is currently working on himself and hopes to do things differently going forward.
"Emotional abuse is really not good, especially because it breaks the other person in a serious way. I am now working on myself and I am committed to opening up, communicating more, and talking about the things that affect me. I am working on being a better person and partner," wrote SK