What's more special than finding your soulmate?, Not many people will give a ready answer to this question.


Love is not always easy to find, especially if you are a celebrity. But, these
Namibian celebrities
are happily married while some already have plans to tie the knot.
Let's look at Namibia's most loved celebrity couples…


Betty Davids and Shapwa
It is unclear how long the two have been together but we are here for their major couple goals. The pair has a child together and they were set to get married in May but postponed their wedding.
"Regretfully and due to Covid restrictions that only permit 100 people per gathering, our wedding has been postponed," they shared. The lovebirds went on to release new dates of their wedding, and the wedding is set to take place on 06- 07 August 2021. Betty recently filed a
lawsuit against Imms Nashinge.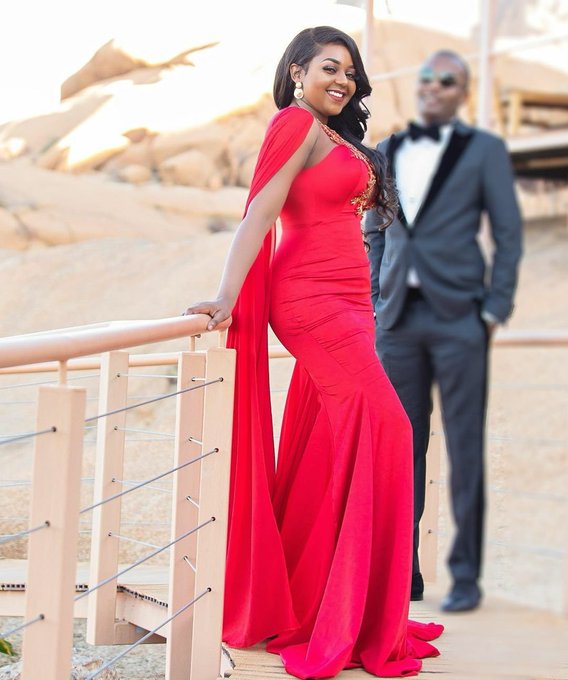 Jackson and Julia Wahengo
Jackson Wahengo
is a happily married man. His relationship with his wife has stood the test of time - they have been married for more than 10 years. His wife is Julia Wahengo.
Jackson doesn't like to publicise his love life, but from looking at the solid relationship they have enjoyed for over a decade, it is evident that Jackson married the love of his life.


The couple enjoys spending time with their children.
Lazarus and Renthia Kaimbi
Namibia's footballer Lazarus Kaimbi is married to the gorgeous Renthia Kaimbi.


The lovely couple got married in December 2015.


The secret to their marriage is keeping external influence aside.


"We don't rely on 'sparks', 'magic' and intense emotions because if we do, maintaining our romance will be out of our control. We incorporate romance with excitement and increase the good instead of being stuck at fixing the bad. At the end of the day, it's about offering each other unbroken love from hearts, and keeping external influences outside," Renthia said in an interview.
Gazza and Golden Shiimi
Gazza
is married to the beautiful Golden Shiimi.
The two love birds have three children and love spending time together as a couple to strengthen their marriage.


"We have date nights whenever we are both in town and we love travelling whenever we get time," Golden said.

She added that they "do a lot, some stuff is age restricted! We are out and about and because we are both busy, we make time to spend with each other, but the most fun we have is as a family, travelling with the children," she said.
King Tee Dee and Nomvula
King Tee Dee
is married to
Nomvula Mapolombo
.
After dating for many years, the couple tied the knot in 2015 in a beautiful white wedding ceremony.
King Tee Dee praises his wife for being the most gorgeous.


In an Instagram post, the Kwaito legend thanked his wife for sticking by him throughout the years. He praised her for being his beautiful wife and called her "the most beautiful woman I know & I love you so so much,"
" Sometimes I do things that make you sad and unhappy but always remember that I love more than you can imagine You gave me three gifts (MAGANO, Unathi & Luana) that I will cherish for the rest of my life.. I love u," he wrote.
How sweet is that?! It is so refreshing to see these celebrities not only thrive in their careers, but their love lives.