The fabulous
Maria Nepembe
is one talented, hardworking and absolutely beautiful woman who has dominated all spaces of Namibia's showbiz.
From modelling to acting, hosting shows on radio and television, and being a film producer and director- it appears that there is nothing that Maria Nepembe can't do.
One thing that her fans are always curious about is her love life. With her all-rounded beauty, Maria has lots of admirers and the question of who she is dating or married to will always be a hot topic of conversation.
Here is everything we know about Maria Nepembe's "husband," her wedding and her relationships with
KP Illest
and Michael Bassey.
Is Maria Nepembe really married?

On 21st March 2022, Maria Nepembe broke the internet along with a good number of men's hearts after she posted a series of photos of what seemed to be her bridal photoshoot complete with her dressed in a wedding gown together with her bridesmaid. Accompanying the photos, Maria Nepembe added the caption "What a magical day. A moment. 💍 💎"
Before things became clear, some of her fans really believed that she had gotten married and they immediately wanted to know the identity of Maria Nepembe's husband.
It appears that the whole thing was just a photo shoot and there was no groom or wedding party. In the past, however, Maria Nepembe revealed the kind of
wedding gown she would pick
for her wedding so there might be a wedding coming soon.
Is KP Illest Maria Nepembe's boyfriend?
The story about the two creatives started making rounds in 2021 after they worked together on the hit song Highway. The two who had worked together on other projects before had an undeniable spark that did not miss their fans' eyes.
Despite not confirming the dating rumours, KP Illest and Maria Nepembe who often refer to each as "besties" love
gushing over each other
on special occasions like birthdays and they also love supporting each other.
After Top Cheri started an online poll asking people to decide who the best rapper was between KP Illest and another rapper, Maria Nepembe rushed to KP Illest's defence, commenting "You guys must stop playing." Her comment stirred tweeps but KP Illest swooped in on time to save the day by defending her.
Whether KP Illest is Maria Nepembe's boyfriend or the two are stuck in the friendzone is not clear but what is clear is that the two are great together- either as friends or lovers.
Maria Nepembe and Michael Bonny Bassey
Besides being linked with KP Illest, Maria Nepembe has also been linked with model/actor- Michael Bonny Bassey.
The two go way back, they met in 2013 at the
Big Brother Africa: The Chase
but got closer after the show and are currently best friends.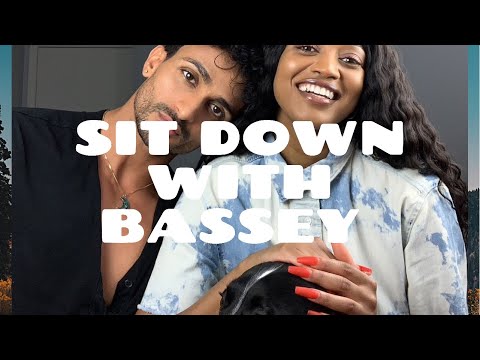 In a Youtube video that Maria Nepembe shared on her YouTube where the two answered some of her fans' questions about them, the two revealed that they consider each other as brother and sister and would never date. Maria also revealed that Bassey knows who her boyfriend is and the two get along very well.