This after the high-profile couple deleted pics of each other off their respective Instagram accounts and unfollowed each other, proving that trouble is in indeed in paradise.


Their split has also set tongues wagging after
Emmanuel
recently posted a snap of his bae on Instagram, with the caption "SEA, keep distracting us with the look."
An Instagram user commented on the snap and said
Dillish
is hotter and has a great sense of humor and hopes they will rekindle their love again.
Emmanuel
responded and said " I do not want to mary comedienne," HECTIC!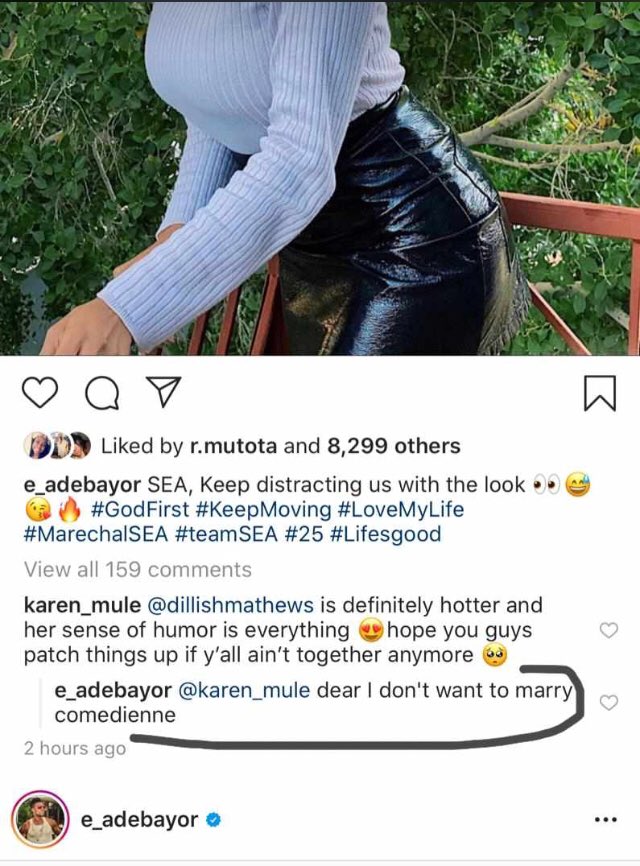 Dillish fans have slammed the soccer star for calling it quits with the socialite and even said Dillish will always be better than her new GF. Tweeps have reacted to this shocking break-up.





Image Credit: UnWrap.com