In a 22 minutes long video she uploaded on her YouTube page, Leena asked her a couple of questions including what she wishes people could stop asking her. Responding to her question, Maria said she wishes people could ask her about empowering things in life that they will benefit from besides private questions on how she
She says she does not display her private life on social media because she does not want people to know about it.
"It's things I hate like oh, when are you getting a child? Why are you asking me about what my womb is up to? It is so rude and inconsiderate because what if I can't have children, or have an illness and people don't understand this. A lot of the time people know and they want to upset you and have you feeling bad, don't ask me about my personal life if you don't know if you are not supposed to know it," she said.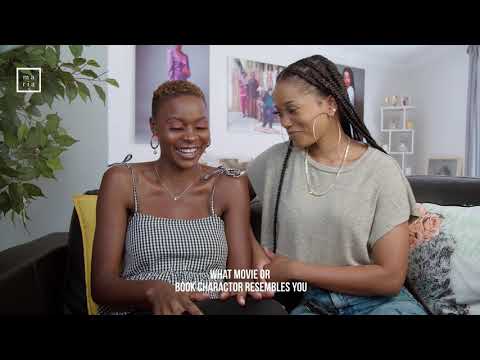 Maria has achieved a lot of success in her career and she continues to stay at the top of the game. She has explored many fields and has excelled in all that she does.
She has starred in television shows, presented on the radio
, has produced multiple projects
, is a self-proclaimed well-known model, and recently added the title of filmmaker and director onto the list.
She first had a taste of success after her feature in the Dirty Kandeshi music video by PDK in 2012. She also won the hearts of her Namibian fans after she played as a contestant on Big Brother Africa season eight in 2013.
She was the first model to host the
NAMAs
and has played an influential role in the fashion as well as the entertainment industry. Always speaking her mind, she has made a name for herself in the industry.
Maria recently scored a character in a local
series titled The Edge
. She took to her Instagram page to share the exciting news. The series features a star-studded cast including the likes of David Mbeha Dice Stunner and Odile Madeline Gertze.
Image Cred: Instagram