Comedian Trevor Gumbi was Mac G's latest guest on his Podcast and Chill With Mac G and apart from all the things he talked about, he had to throw shade at
AKA'
s new Cruz Vodka flavour.
"Who the hell drinks Banana flavoured Vodka bafwethu? What do you even dash it with? Imagine putting Ice Cubes in Mageu." Said Gumbi.


AKA
has clapped back at a lot of the haters who dissed his new Cruz flavour, even the popular American lifestyle and gossip page The Shade Room, who compared his bottle design to Schwarzkopf göt2b Glued Blasting Freeze Spray bottle.
AKA was not the only person he shaded, Mac G asked Trevor to comment on superstar
comedian Trevor Noah
and he did not hold anything back.
"The Daily Show, Noah's arc where he took two of every South African's jokes and put them on the arc and went overseas with them." He also revealed that him and Noah go back. "I was emceeing at a gig and he came through and asked for a slot and I was like whatever. He came through and killed it, that dude was so funny."


Trevor just clocked 40, so he reminisced about his youth and the wild things he used to.


"I remember I was doing a show at Morula Sun and after the show and these orgies that would happen. If you don't want to make the same mistake I've made, learn from the same mistakes I've made." Stressed Gumbi.
"I didn't think I'd get this far. I've honestly had so many near-death experiences that I've almost felt invincible and now that I've got a hold of my life and I've been clean for so many years and I know where my priorities lie, which is my family. Now I look forward to living another 40 years. Just to see them happy."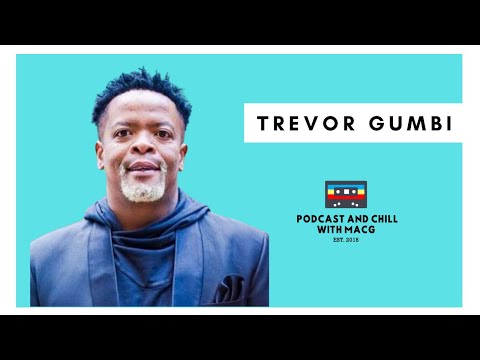 Read the
full story here.
Main Picture Credit: Trevor Gumbi Instagram Account