Local series producer Michael Basson has come out guns blazing on the biggest national broadcaster, Namibian Broadcasting Corporation (NBC) saying that they are killing the film industry as they continue to broadcast more foreign series than local.


The producer and owner of a short film titled 'Dreamer' told this publication that their series which was filmed four years ago has not received airplay yet despite months of sending emails and sitting for meetings.
Read Next:
Mappz Takes On The Breakfast Express
He further mentioned that although another broadcaster One Africa Television vowed to assist them with getting funds for the series they still hope to work closely with the biggest national platform NBC.

"One Africa requested we write the script for the second and third episode so that they are able to assist us with getting funds. I think that is a good start at least we are in talks and everything might work out just fine," he said.


He added that after complaining on Facebook about the series struggling to get get the necessary exposure last week, NBC finally decided to give them a call.


"It has been a back and forth story but ever since we complained, Dreamer is slowly but surely starting to make waves. NBC reached out, the issue was, we have used a few actors and actresses that have already been featured in a series currently screening on NBC, but we have sorted it out and that is what matters," he explained.
Read Next:
Exit Says It With His Chest
The series dreamers is about ordinary young Namibians from different social backgrounds who have a common dream of being successful in life; an aspiration to be what they want, in a conflicting and competitive city of Windhoek. Dreams are than challenged by reality within the series.


The trailer is currently available on YouTube and features a few of Namibian celebrities such as Hip Hop artist Dice, KK, and actress Chuna who also acted in a movie named Katutura.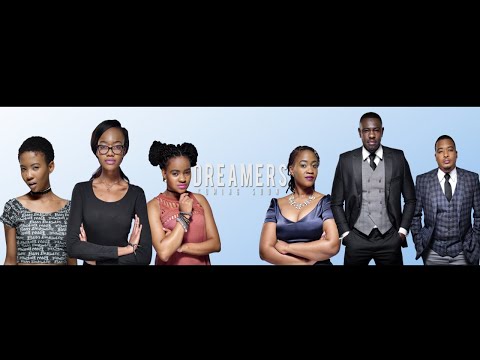 The first episode was proudly funded by The Namibian Film Commission (NFC).


The Namibia Film Commission (NFC) is a statutory body that was established by Act 6 of Parliament in 2000 to support, encourage and promote film productions as well as the development of the film industry in Namibia.
Read Next:
Mushe's Shoe Collection Dragged
Main Image Credit: Facebook