True to her nature Song night pioneer and eccentric songbird Lize Ehlers once again hit Namibians with a shocker, only this time she is right in your face telling you to "stop lying".
Yes, says Lize, even those little white lies are hurtful and can destroy relationships. "Hou op Lieg" is one of the many colorful and rather intense tracks on her latest album '5'. It is an Afrikaans hip-hop track rap song and through it, Lize emphasizes how annoying lying friends and friends can be.
"It speaks to lies on many levels. Little white ones like 'I am outside' when you are nowhere near. Lies like, 'I will be there for you' when you were never planning to show up. Lies like quitting this vice but it never ends. Unending daily lies and then the big ones we all lie to ourselves," said Lize.
In Afrikaans, which Lize calls a "lekker uitskel" language perfect to scold people properly she hits hard on those that lie too much and too easily.
Read Next:
Lioness On Coke Studio Glories

"Hou Op Lieg is fun but firm tongue-in-cheek satire about how everyone lies to themselves and to others sometimes. It talks about the realities of our lives. I have wanted to record this song or over 5 years and finally took the step with my Album '5'," she said.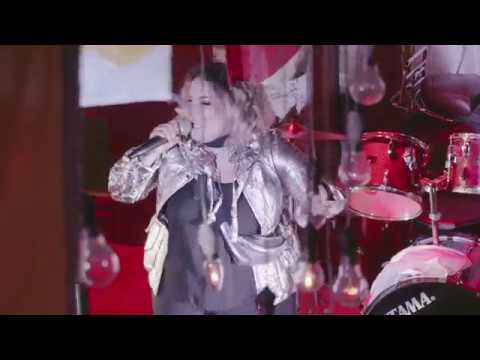 The album has 10 tracks in Namibia's Afrikaans language and includes a tribute to her late parents, a shout out to her hometown Mariental and covers just about everything about a colorful Namibian society and its issues.
It also makes perfect sense that she repeatedly scooped the award for Most
Socially Responsible Artist of the Year as one of the tracks boldly talks about gender-based violence GBV.
To date, she has performed the hit "Hou op Lieg" at four different venues.
Her music video for the track that was filmed by Reggie Films is available on Youtube. Lize who has become a household name has been named Most Socially Responsible Artist of the Year and Best Live Performance of the Year In 2017.
Away from the studio and busy schedules Lize effortlessly handles the roles of being a mother, wife, sister, actress, and businesswoman.
Read Next:
Sally Drops Steamy Music Video

Main Image Credit: Instagram/lize