AKA's fiancee
Nelli Tembe
has finally been laid to rest in an emotionally charged sendoff that took place this morning in Durban, at the Durban Internation Convention Centre.
Nelli has been described as a feisty, strong-willed, and stubborn, and goal orientated person. Her father's eulogy titled
"The reflections of a heartbroken father and a farewell to a beloved daughter
" has since set tongues wildly on social media as he dropped a bombshell.
Moses who asked a family friend to do the honour of reading out the important message on his behalf said his daughter did not commit suicide as many have been speculating on social media.
"I was neither there when Anele met her fate last Sunday. I neither seek to attack any person, nor cast aspersions, nor create suspicions nor stigmatise any mental condition, however I cannot allow an unfortunate narrative go unchallenged. A narrative which is maliciously purveyed in some circles that Anele, my daughter, was chronically suicidal or had suicidal tendencies.
"All I can say is that until she turned 21, Anele would not consider taking her own life as a solution. Not a single member of my family, Anele's family will have ever associated Anele with suicide, it never arose. Living would have never been Anele's challenge," he said.
"As Anele's father, I hereby state categorically that Anele was neither suicidal nor did she commit suicide,"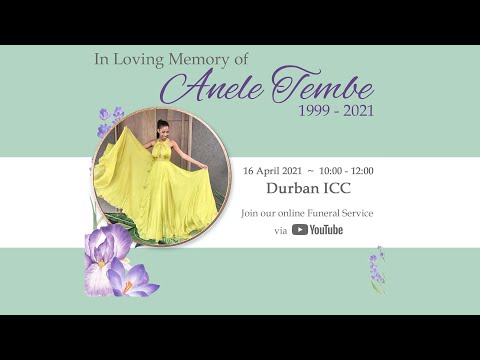 Read the full story here
Image Cred: Instagram